Home

/

Safes - Supply and installation
EXPENSIVE OR IMPORTANT GOODS AND DOCUMENTS KEPT SAFE
Based on your needs, we can match the best solution for you and advise on different insurance ratings if required.
Security Safes
These common home safes are usually compact and easy to store in a concealed space in your home. There are options that include fire and water damage protection and are a convenient way to store your personal valuables.
Media Safes
These compact safes are both fire and waterproof and have the added humidity protection necessary when storing electronic media valuables.
Commercial Safes
Often larger and more complex than residential safes and can be secured to walls or floors.
Forgotten your Secret Code or Need your Combination changed?
Most safe owners don't access their secured belongings very frequently, so it's easy to forget the combination. Many home safe brands have records of the original code and we can retrieve this for you. If not, we can open the safe and restore it to working condition.
If you have employees who have the code to access your safe departing the company, a combination change is a no-hassle way to ensure your security.
Did you know you need to maintain your safe?
As a preventative maintenance measure, we recommend either annual or bi-annual servicing of Safes/Vaults and secure storage products, which we can carry out for you.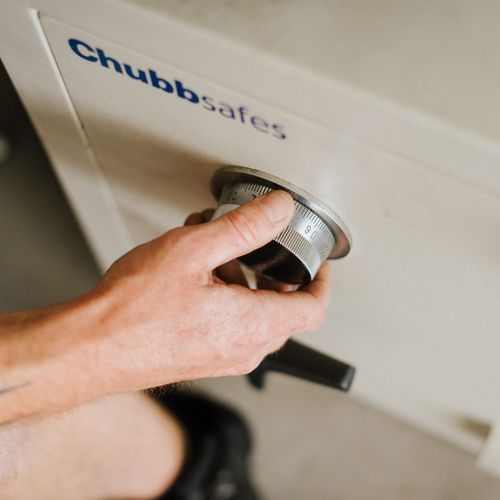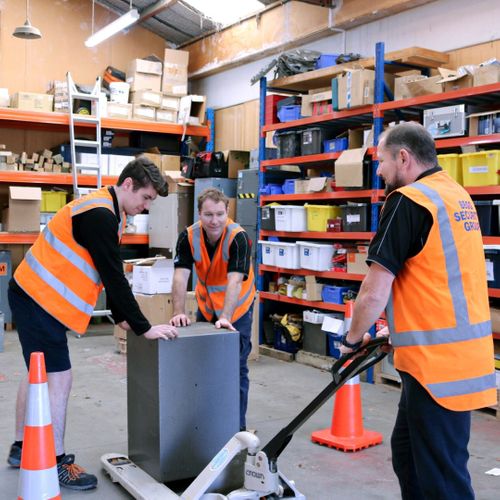 Commercial Safe Installations
Commercial safes can offer unique challenges.
They're typically large and heavy and there are special considerations for locating them. We can visit your site, help you choose a location, and professionally install them so you can rest assured that your safe is properly installed.
Residential Safe Installations
If you've decided to purchase a wall safe for your home, there are a lot of factors to consider: location of wall studs, electrical wiring, the depth of the safe, etc – all things we are trained in and can assist you with.